The 12 fastest horses on the planet will compete in the world's largest prize-winning race in Sydney, Australia.
The Everest horse racing tournament, held at the Royal Randwick racecourse in Sydney, this year has a record high prize money of – 9.6 million USD, of which the winner will win 4.8 million USD.
This means that the tournament is only less valuable in prize money compared to the other two horse racing competitions, both taking place on the ground, namely the Dubai World Cup – $12 million and the Saudi Cup – $20 million, according to CNN.
The race took place on October 19. This year is only the third year to be held, but the event attracted thousands of spectators as well as the participation of international pop star Kelly Rowland, the focus of the post-race music performance.
Everest horse racing requires participants to buy interest at one of the 12 starting gates for about $ 400,000. Those with a capacity can then use their own horse to compete or negotiate with other horse owners to rent and share if winning.
The horse named Redzel of Australia has won for two consecutive years 2017 and 2018. It will return to the track this year with the expectation of a third victory.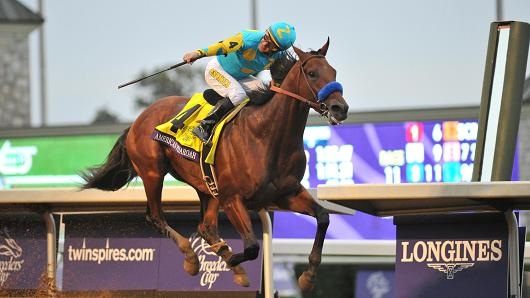 "This is a challenge but I believe it will do it. It has been stronger than it has been in the past two years. It simply looks very outstanding", said horse trainer Paul Snowden.
The draw decided which horse at which gate to take place was dramatic when the color of the horse rider was shown on Sydney Harbor Bridge.
The crowd does not have to follow strict dress codes like Royal Ascot, but is encouraged to wear as best they can. Only those in the member area are required to wear the rule: men wear suits and women must follow the solemnity and tradition of the event.