Man is always confident that he is the lord of all things, but it is the intellectual aspect, but physically, he has never been called "the fastest on earth or the strongest on earth".
So the question here is whether humans are strong enough to race against one of the fastest animals in the world?
Most animals on this planet run faster than humans, but with great brains, endurance, and the ability to sweat, humans still have a chance to compete with animals. That means if you have the ability to run long distances, then you will eventually catch up to them because they were already drowned.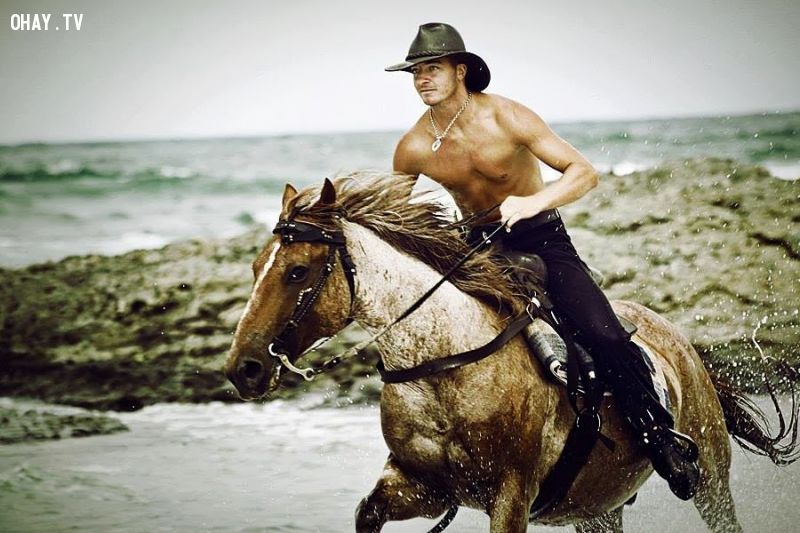 With the tactics of rabbits vs turtles, plus some weapons, humans gradually tamed and rode horses from 4,000 years ago. Until the invention of the train in the late 1700s, horses were still the fastest way for humans to land.
In 1980, the first man-horse race was held in Wales, UK and was well received by the international community. Horses are much faster than us, but endurance has helped people balance their marathons with horses. If the weather is hot and dry again, the better.
However, it took 24 years after the race for the first human race to defeat a horse. In 2004, a 2-hour-7-minute race in the heat helped Huw Lobb defeat a horse. Each year, the prize money for the winner increases until someone wins the horse. And the prize money when Lobb won was £ 25,000.
So far, in 36 years of the history of the race in Wales, only one more person, Mr. Florian Holzinger, defeated the world's fastest horse in less than a minute.
In fact, the race in Wales takes place in mountainous areas, rivers, horses and participants must overcome many obstacles. Note to you that every horse has to be jockeyed.
In addition to the race in Wales, another small race took place in Doha (Qatar) in 2012 between people and horses. Disabled sprint athlete Oscar Pistorius, known as the "fastest footless person in the world," competes with an Arab horse named Maserati.