The school accepts children with all kinds of diseases, but except for those with Down syndrome because the neck bone is too soft, it is easy to encounter problems when riding or falling. They were brought here by their parents every afternoon during the week after school or two weekends. Particularly on Saturday morning, the school teaches math for children to rest.
Most of them changed positively after attending these equestrian courses. They become more bold, brave and proactive. Some of them even made difficult moves on horseback but not sure the young man dared to do it. I was watching, and suddenly a boy stroked my hair and smiled. It can be easily recognized that the boy is not normal in his physical and mental state, but I was surprised to see that 15 minutes later, the boy was riding very happily and steadily.
They choose pony instead of horse because they will sit and ride easier on the back of this dwarf stubby horse. However, the temperament of the pony is more uncomfortable and difficult to control than horse, why do they still choose pony when they know that people who often ride this type of horse are difficult and prone to accidents, let alone the disabled? The answer was unexpected, it was a test of will.
Actually there were a lot of children after a few training sessions that were riding a good horse. The children who have not done so will see their friends like that but have more motivation and determination. This is just play, extracurricular activity, so there is no competition at all, but just to stimulate your will to rise. The results after 31 years of school activities proved them right.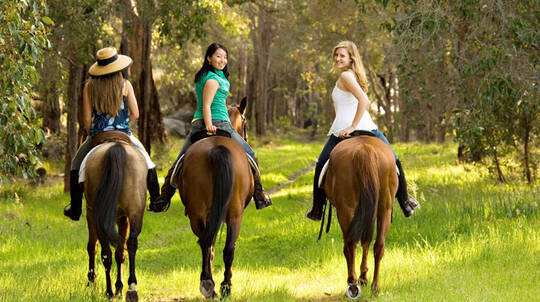 The principal said, once there was a ten-year-old girl, she was slow to develop, she could not do anything herself. My mother brought me here and just hope my child will have a good time. My ten horse riding courses passed. One day, the mother and daughter were bathing in the public bath, suddenly she raised her hand to rub her mother's back. The mother was very surprised, because no one expected her to do anything for herself, let alone what to do for others. The mother cried all night because of happiness and the next morning called the teacher to report and thank.